STORY HIGHLIGHTS


Indiana University sophomore Patrick Lockhart, age 20, runs for state office


If he wins 2014 election, Lockhart would be Indiana's youngest state lawmaker


Angered by Washington's government shutdown, Lockhart offers five suggestions


Younger politicians may te to collaborate more; lawmakers in their 20s, 30s in Congress are few









(CNN) — He's 20 years old. He's a full-time college sophomore. He's brimming with a young man's idealism and energy, and he's running for Indiana's state legislature.
Patrick Lockhart has a lot on his plate.
He may be young, but he's old enough to get pissed off about political gridlock. Lockhart acknowledges that the shutdown in Washington proves, once again, they're screwing it up on Capitol Hill.
"Politics as usual is just not getting the job done," he said. "State and national politics are creating a broken system for my generation, a big mess for us to inherit. I really just decided I can't take this anymore, and we gotta do something."
We'll insert the required cliche here: A year is an eternity in politics.
But if Lockhart — an Indiana University political science major — wins next year's primary race and the November 2014 election, he would become the youngest member of the state's House of Representatives and among the youngest lawmakers in the nation.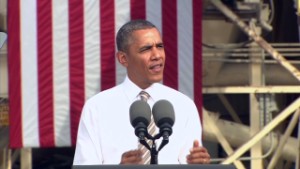 Obama blames 'reckless' shutdown on GOP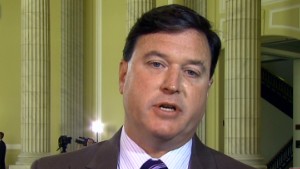 GOP Rep.: You're beautiful but be honest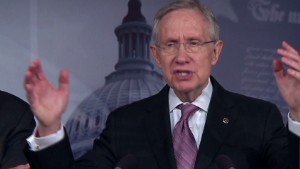 Sen. Reid: I will not pick and choose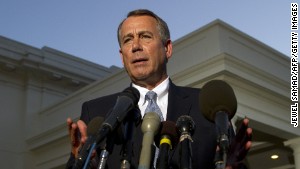 Judging Boehner back home on shutdown
Let's put it in perspective: He's challenging an Indianapolis incumbent who has held the state's mostly GOP House District 91 since before Lockhart was born.
That won't be easy. Despite growing up with a father he describes as a Ronald Reagan conservative, Lockhart has chosen to be a Democrat in a state with an overwhelmingly Republican legislature.
The whole thing started with a simple question: How can I be an intern? Lockhart asked state party officials last summer about working with his district's representative. "They said, 'we don't have a candidate. Are you interested?' " Lockhart recalled.
After doing some research and consulting with friends, "I decided that I can do this."
Let it begin: Soon, Lockhart knows, his days will be consumed with knocking on doors, organizing fundraisers and delivering his stump speech. Not to mention classes and part-time jobs.
Nonetheless, it's been impossible to ignore the shutdown hundreds of miles away in Washington. Lockhart says the mess has forced the furloughs of 12,000 Hoosiers. How to fix it? Here are five ideas from Lockhart, which bolster his credentials as a fresh-faced political idealist.
1. Hold face-to-face meetings between the stakeholders: Done! That's something congressional leaders and President Obama did Wednesday. It's unclear whether it helped move things forward, but at least they're communicating directly and not through assistants.
2. Accept that there's a middle ground, and meet halfway: "You have to be willing to admit that the things that you believe are right aren't always necessarily right. Constituents will notice if someone is willing to put aside their pride — or fears of repercussions — from going astray from the party belief."
They've lost touch with what the effects of their decisions are doing.

Patrick Lockhart, 20-year-old politician
3. Get some perspective: "Even if the Affordable Care Act would hurt Americans, it wouldn't hurt them as much as shutting down the government. They've lost touch with what the effects of their decisions are doing."
4. Face the music now: Don't keep kicking the can down the road by delaying individual mandates to ease tensions over Obamacare funding. We've seen this strategy many times with the debt ceiling. That gets you nowhere, because eventually, the issue starts all over again.
5. Focus on what's important: "I wish politicians in Washington would remember they have constituents back home that are hurt or helped by the decisions they make."
Too idealistic? Call it "energetic." That's how Democratic state Rep. Justin Moed, 29, describes Lockhart. "He's got the right mindset of why he wants to do this," said Moed, who plans to help Lockhart with campaign fundraising.
Does he know what he's getting into? Seasoned politicians may fear for this young man's safety in a cutthroat world dominated by conniving, backstabbing types like "House of Cards' " Frank Underwood lurking inside every issue and around every corner. But wait, that's TV, not the halls of Congress or under the green copper dome of the Indiana Statehouse. Right?
Why would a smart college student choose a profession that has coined scary phrases like "keep your enemies close," "vast right-wing conspiracies" and "the politics of personal destruction"? Why would he want to compete in a field where players have been tagged with nicknames like Tricky Dick, Slick Willie and the Hammer?
Then there's the media battleground, where the Daily Kos, Drudge, Rush Limbaugh, Jon Stewart and the folks at CNN's "Crossfire" will constantly be sharpening their knives, preparing to pounce.
The kids are all right
"What's been happening over the last 10 years isn't working anymore," Moed said of Washington. Both parties, he says, need to be collaborators.
Bringing younger lawmakers into both parties may be the key to avoiding gridlock, both in Washington and in the Hoosier State. "There were a lot of younger new legislators elected in this last election, which has really helped in Indiana. … I think that's really helped change the tone of the chamber." Younger members may be less politically invested in some issues, Moed says.
If Lockhart wins, Republican Fort Wayne City Councilman Mitch Harper has a pretty good idea of what he can expect. In 1978, at age 22, Harper won election as the youngest member of the Indiana General Assembly. He served for a dozen years before stepping down on a self-imposed term limit.
Harper's advice to Lockhart: "The kids are all right."
Lockhart may find success by reaching out to other young lawmakers across the aisle, Harper said.
A change has been happening, Harper says. His GOP friends in the Statehouse say they've forged good relationships with some of the newer, younger Democrats, particularly Moed.
Moed says Lockhart's youth is one of his biggest strengths. "He's part of a generation of young people who are getting engaged."
Sorry to point it out, but engagement by younger lawmakers on Capitol Hill isn't very impressive. Where are the politicians in their 20s and 30s?
The minimum age to serve in the U.S. House is 25. But this past January, only 8.5% of House members were under 40. In the 100-member Senate, the minimum age to serve is 30. But the youngest member is 39.
And what about the so-called Suicide Caucus of conservative lawmakers who signed a letter pushing House Speaker John Boehner to oppose a continuing resolution that funds the government unless it also defunds Obamacare?
Some people blame them for starting Congress down the road toward the shutdown.
Did younger conservatives take part in that movement? Not much.
Among the 80 people who signed the letter, none was in their 20s. Only a handful were in their 30s.
As for younger voters, the 2012 presidential race brought out millions age 18 to 29. They amounted to 19% of the presidential ballots cast: about 2.3 million votes. That number equaled about half of Obama's margin of victory in the popular vote.
But while they're attracted by the run for the White House, that same age group doesn't appear to care about the shutdown. A Pew Research Poll says 46% of adults under 30 aren't following the shutdown at all.
'Fatigue with the dysfunction'
Indiana voters of all ages are "done" with the shutdown, says Matthew Tully, a longtime Indianapolis Star political columnist. "By far, the overwhelming sentiment is just fatigue with the dysfunction."
Indiana's House went through a tough time of its own in 2011. Democrats walked out of the House to protest a school voucher bill and a proposal to bar labor union fees.
"It did not go over well with voters," said Tully. "A lot of people think it really cost Democrats dearly in the next election."
Moed admits "we kind of hit that bottom" during that episode. It helps to learn the lesson that "no one's going to win. No matter what side you're on, people are going to get hurt." Maybe Congress, he says, will benefit in a similar way.
If all goes well for Lockhart between now and Election Day 2014, he probably will join an overwhelmingly GOP House that has been fighting over issues like education and a proposed constitutional amendment to ban same-sex marriage.
Lockhart plans to make his opposition to the amendment a big part of his campaign, a tough sell in his GOP district, which includes part of southwestern Indianapolis. Rep. Robert Behning, who declined to be interviewed for this story, has held the seat since 1992.
"There are some times when it's a little overwhelming," Lockhart admitted. "It's when I realize that a lot of people in there will be more than twice my age."
Moed says Lockhart might be able to make progress by campaigning on nonpartisan issues like community redevelopment, which might help win conservative votes.
"It's a tough district," Moed admitted.
As you might expect for a full-time student, fundraising could be tricky. An Indiana state district campaign could cost upwards of $350,000 to $500,000, depending on how close the race is. Imagine trying to raise a half-million dollars while studying for 12 credit hours of classes, including courses in world history, political science and communications.
During the campaign, Lockhart also plans to take part-time jobs as a groundskeeper and in retail to earn personal income.
The grueling schedule is already taking a toll. His one-hour car commute between I.U.'s Bloomington campus and his home district in Indianapolis has given him the opportunity to learn "every word to all the Miley Cyrus songs on the radio," he joked. "And that's never good.
"It's a lot harder than I thought it would be, but it really has been fun."
The official filing date for candidacy is in January. Until then, Lockhart says, he's formed an exploratory committee.
He seems bound by his high hopes and the power of politics. "I love the idea that someone can represent a group of people in order to make their lives better," he said. "Instead of worrying about party, we need to worry about really making decisions that are helpful to people. Party aside, politics aside, people first."
What do you think? Are Lockhart's suggestions about how to fix the shutdown too idealistic? Is America suffering because young people aren't joining the lawmaking process? Let us know your view in the comments section below.
Taken from:
The post 5 ways to fix the government appeared first on Arne Ruhnau News.
via Arne Ruhnau News http://arneruhnau.com/5-ways-to-fix-the-government/