Chinese court agrees to Bo Xilai appeal
From Kevin Wang, CNN
October 9, 2013 — Updated 0918 GMT (1718 HKT)
STORY HIGHLIGHTS


A Chinese high court agrees to hear Bo Xilai's appeal


He was found guilty on all charges and given a life sentence for corruption


During the trial hearings, Bo denied the charges against him


Bo lodged his appeal before a Tuesday deadline, the court says









(CNN) — A Chinese high court has agreed to hear an appeal from convicted former Communist party senior Bo Xilai, according to a statement released by Jinan Intermediate People's Court.
Bo Xilai was sentenced to life in prison for bribe-taking, as well as 15 years for embezzlement and seven years for abuse of power after he was convicted in September.
China's Bo Xilai: From rising star to scandal
He filed his appeal before an October 8 deadline. The court reviewed it and accepted, the Shandong Province Supreme People's Court said.
During the politically sensitive trial, which took place over several days in August, Bo, 64, denied the charges and strongly challenged the prosecution's case against him, according to accounts published by the Jinan Intermediate People's Court.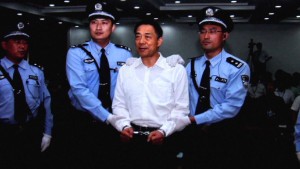 Bo Xilai begins life sentence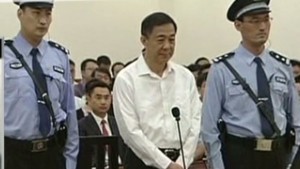 What we learned from Bo Xilai trial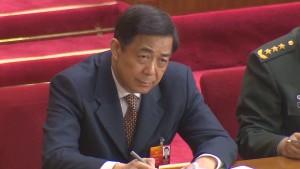 The downfall of Bo Xilai
The closely watched trial was considered to be much more transparent than most cases in China.
Timeline: Bo Xilai's fall from grace
But international and independent journalists weren't allowed inside the courtroom, and doubts were raised about the fullness of the court's version of events.
The trial brought to light a wealth of eye-opening details about the apparently lavish and emotionally fraught life of his family and inner circle, giving Chinese people insights into how some of the ruling elite live.
Read more: Bo Xilai anticipated prison in letter to family
Bo's glittering career, during which he drew both admirers and detractors for his populist policies, fell apart last year.
The son of a revolutionary veteran, Bo rose to power as a city mayor, provincial governor, minister of commerce and member of the Politburo, the powerful policy-making body of the Communist Party. He had been tipped to ascend farther up the party hierarchy.
From Gang of Four to Bo Xilai: Reporting from China's 'show trials'
A charismatic and urbane politician, Bo was credited with a spectacular, albeit brutal, crackdown on organized crime during his time as the top party official of Chongqing, a metropolis in southwestern China.
But when his deputy, Wang Lijun, walked into the U.S. Consulate in the city of Chengdu in February 2012 and told American diplomats that Bo's wife, Gu Kailai, was involved in a murder case, Bo's career began to unravel.
Wang's move precipitated Bo's political demise. Soon after news of the events began to emerge, Bo was removed from his party posts.

Part of complete coverage on
Bo Xilai scandal
September 22, 2013 — Updated 1950 GMT (0350 HKT)

Political science professor Yuhua Wang says he's surprised by the severity of the life sentence given to Chinese politician Bo Xilai.
September 23, 2013 — Updated 0611 GMT (1411 HKT)

A charismatic politician, Bo Xilai is said to have made high-profile enemies after launching a crackdown on law and order in Chongqing.
September 23, 2013 — Updated 0546 GMT (1346 HKT)

In a letter to his family, the disgraced Communist Party leader reiterated his innocence but said he expected a lengthy prison sentence.
August 28, 2013 — Updated 1124 GMT (1924 HKT)

CNN Beijing bureau chief Jaime Florcruz compares his experience covering Bo's trial with a similarly explosive story in the early 1980s — the "Gang of Four" trial.
August 27, 2013 — Updated 1328 GMT (2128 HKT)

While Chinese state media hailed the Bo Xilai trial as a show of "historic transparency," analysts saw its theatrics as part of a high-profile show trial.
August 19, 2013 — Updated 0628 GMT (1428 HKT)

How did the story of one of China's powerhouse political couples descend into a veritable soap opera of sex, lies, murder, and corruption?
August 27, 2013 — Updated 1056 GMT (1856 HKT)

The trial of Bo Xilai concluded with claims from Bo that his former police chief had a crush on his wife, Gu Kailai, who is serving time for murder.
August 26, 2013 — Updated 0634 GMT (1434 HKT)

Few political trials can boast the intoxicating mix of sex, murder and exotic meat but Bo Xilai's trial did just that.
August 19, 2013 — Updated 0455 GMT (1255 HKT)

The wife of a high-profile Chinese politician found guilty of murder has been described as funny, personable, attractive and charismatic.
August 19, 2013 — Updated 0455 GMT (1255 HKT)

The trigger of China's biggest political scandal in a generation, Wang Lijun was once a feared police chief whose crime fighting exploits inspired a TV series.
April 23, 2012 — Updated 0322 GMT (1122 HKT)

A run-down hotel on the outskirts of Chongqing is the unlikely setting for a murder mystery. CNN's Stan Grant looks inside.
Today's five most popular stories

1a8c
Continue reading:
Chinese court to hear Bo Xilai appeal
The post Chinese court to hear Bo Xilai appeal appeared first on Arne Ruhnau News.
via Arne Ruhnau News http://arneruhnau.com/chinese-court-to-hear-bo-xilai-appeal/