Source: U.N. report on Syria should be ready early next week
By Matt Smith, CNN
September 12, 2013 — Updated 0027 GMT (0827 HKT)
STORY HIGHLIGHTS


Inspectors could present Syria findings by Monday or Tuesday, sources say


Government troops are "almost certainly responsible" for the August attack, rights group says


Syrian government denies its forces used poison gas


Top U.S. and Russian officials to discuss disarmament









(CNN) — U.N. weapons inspectors are expected to report their findings regarding a chemical attack in Syria early next week, sources said Wednesday, but a leading human rights group is already pointing its finger at government troops.
The inspectors collected evidence from the site of the August 21 attack outside Damascus, and laboratories have been processing the material for more than a week. A diplomatic source told CNN that the findings would be presented on Monday, while another source said the report would "likely" be presented Monday or Tuesday.
Earlier Wednesday, U.N. spokesman Farhan Haq told reporters that there was no timeline for the inspectors' report.
"They are going about their work now," Haq said. "Once they are done, they will present it to the secretary-general."
U.N. report: Abuses on both sides of Syrian civil war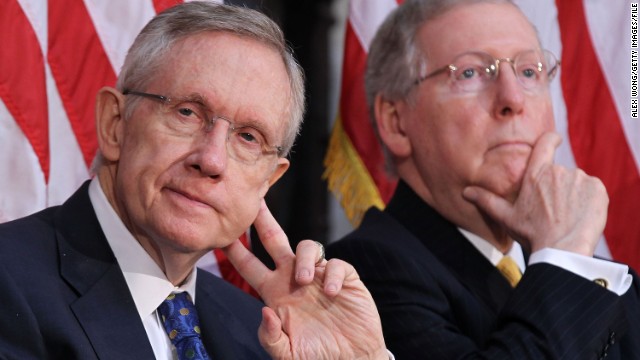 The Obama administration has asked Congress to delay voting on authorizing military action in Syria, but the White House will still push the idea in case diplomacy fails. Senate leaders Harry Reid, D-Nevada, left, and Mitch McConnell, R-Kentucky, control the process and will determine the initial language and format for any vote in the chamber.
The top two Republicans in the House — Speaker John Boehner, left, of Ohio and Majority Leader Eric Cantor of Virginia — both support military action in Syria. They will be key in negotiating language and may influence votes in their skeptical caucus.
House Minority Leader Nancy Pelosi, D-California, opposed the Iraq War but has stood firmly behind the president on Syria. Pelosi, who is known for her ability to assess votes, has the tricky job of convincing uncomfortable Democrats to sign on to a Syria deal.
Rep. Kevin McCarthy, R-California, the House majority whip, is responsible for corralling votes. He is undecided on military action.
House Minority Whip Steny Hoyer of Maryland is responsible for rounding up for votes on the Democratic side.
Sens. John McCain R-Arizona, right, Lindsey Graham, R-South Carolina, far left, Saxby Chambliss, R-Georgia, second from left, and Kelly Ayotte, R-New Hampshire, third from left, are all known as ardently pro-military. They are half of an eight-member bipartisan group trying to negotiate a compromise resolution on Syria.
Sens. Chuck Schumer, left, of New York and Bob Casey of Pennsylvania are among the Democrats in the "Gang of Eight" working on a Syria compromise. Sens. Chris Coons of Delaware and Bob Menendez of New Jersey, who are not pictured, are the other two Democrats. Casey was an early hawk on Syria , while Schumer, who's known as a strong negotiator, was initially undecided before becoming a cautious yes on military action.
Sen. Chris Coons, D-Delaware, is a member of the "Gang of 8″ looking for a compromise on Syria. Coons is backing military action in Syria despite pressure from antiwar constituents in his state.
Rep. Chris Van Hollen, D-Maryland, will be key to watch to see how language of a possible resolution shapes up in the House. He has drafted a potential compromise plan that gives Syria 30 days to agree to secure its chemical weapons.
Rep. Keith Ellison, D-Michigan, co-chairs the Congressional Progressive Caucus, made up of 72 Democrats, and is a member of the Congressional Black Caucus. Ellison, the first Muslim elected to Congress, is in favor of military action in Syria, though he is generally antiwar and "vastly prefers" diplomacy, a spokesman says. As the Democrats' chief deputy whip, he knows how to count votes.
Rep. Devin Nunes, right, is one of few House Republicans openly working on a possible compromise resolution on Syria. The Californian also sits on the House Intelligence Committee. Rep. Jim Costa, R-California, is at right with Jason Hubbard.
Rep. Jim Clyburn, D-South Carolina, right, is the third highest-ranking House Democrat, while Rep. Barbara Lee, D-California is a former chair of the Congressional Black Caucus. They could influence caucus members' important votes on Syria. Clyburn is undecided on military authorization, while Lee is a "no."
Key players on the Hill in Syria debate
Key players on the Hill in Syria debate
Key players on the Hill in Syria debate
Key players on the Hill in Syria debate
Key players on the Hill in Syria debate
Key players on the Hill in Syria debate
Key players on the Hill in Syria debate
Key players on the Hill in Syria debate
Key players on the Hill in Syria debate
Photos: Key players on the Hill in Syria debate
Key players on the Hill in Syria debate
Key players on the Hill in Syria debate
HIDE CAPTION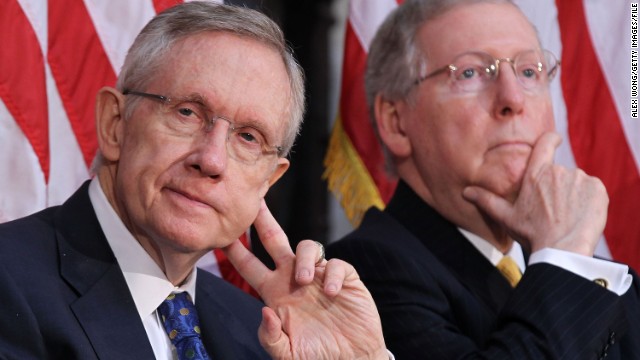 Photos: Key players on the Hill in Syria debate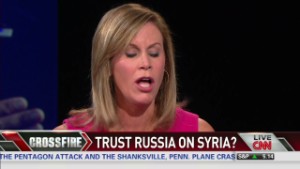 What's Russia's motive in Syria?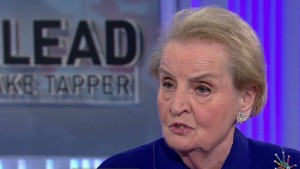 Madeleine Albright: U.S. threat worked
In addition, the report could be delayed amid diplomatic efforts to forestall threatened U.S. military action against Syria. U.S. Secretary of State John Kerry is headed for a two-day meeting with Russian Foreign Minister Sergey Lavrov in Switzerland over Moscow's plan to put the Syrian chemical weapons arsenal under international control.
Washington accuses Syrian government troops of using the nerve gas sarin in a large-scale attack in the suburbs of Damascus, killing more than 1,400 people — including hundreds of children. President Barack Obama told Americans on Tuesday night that he would put off punitive strikes on Syria to pursue the diplomatic opening from Russia.
Syria's government has denied using chemical weapons, arguing its troops came under chemical attack by rebel fighters.
The U.N. team that investigated the attack is tasked with confirming whether chemical weapons were used, but its mandate doesn't include assigning blame for the attack. But the American position got some support this week from Human Rights Watch, which concluded that government forces "were almost certainly responsible" and suggested U.N. inspectors saw some of the same evidence it did.
The U.S.-based human rights group said its experts reviewed video and photos from the scene, including pictures from one source who photographed and measured remnants of rockets left at the scene. The weapons included Soviet-era 140mm rockets and an apparently Syrian-built projectile capable of holding up to 60 liters (16 gallons) of chemical agents, a Tuesday report from the group noted.
Human Rights Watch used video uploaded to the Internet and photos provided by Syrian activists as part of their review. Some of those photos included detailed measurements of a 330mm rocket so far seen only in the hands of government forces — a model "compatible, and perhaps specifically designed, for the delivery of chemical agents."
"U.N. inspectors were also videotaped inspecting some of the same rocket remnants during their on-site visit, further confirming that the rockets are located at the scene of the attacks," the report notes.
Did Obama answer these five questions about Syria?
All eyes turn to U.S.-Russia talks in Geneva
CNN's Nick Paton Walsh and Omar Jimenez contributed to this report.
View post:
U.N. inspectors to present findings
The post U.N. inspectors to present findings appeared first on Arne Ruhnau News.
via Arne Ruhnau News http://arneruhnau.com/u-n-inspectors-to-present-findings/