Ferrari team principal Stefano Domenicali: No rift with Fernando Alonso
August 29, 2013 — Updated 1442 GMT (2242 HKT)
STORY HIGHLIGHTS


Stefano Domenicali denies a rift with Ferrari driver Fernando Alonso


Ferrari team principal Domenicali also rejects claims he is not up to the task


Alonso is second in the drivers' standings, 46 points behind Sebastian Vettel


Domenicali would not be drawn on Ferrari's rumored interest in Kimi Raikkonen









(CNN) — Ferrari team principal Stefano Demenicali has rejected suggestions a power struggle between him and driver Fernando Alonso is the reason behind the Italian team's faltering Formula One season.
Alonso, a two-time world champion, picked up two grands prix wins in the first five races of the season, but he has struggled to match the blistering pace set by Red Bull's three-time drivers' champion Sebastian Vettel.
The Spaniard is second in the drivers' standings and trails the leader Vettel by 46 points after finishing runner up to the German at Sunday's Belgian Grand Prix.
Domenicali, who has been team principal of F1′s most successful team since 2008, denied a rift with Alonso and also dismissed suggestions he is too soft for one of motorsport's most demanding jobs.
Read: McLaren chief admits "big mistakes"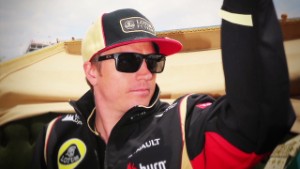 Lotus hopeful on Raikkonen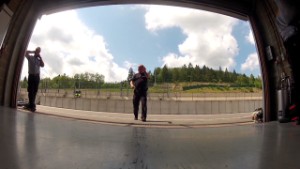 Watch adrenaline-filled tour of Spa track
"No, no, this is something that I totally reject," Domenicali told the sport's official website. "We want to win together.
"It is a super-competitive environment where you are a hero when you win and a zero when you lose — there is not really something in between for us. Be sure that we are united to win — because that's what we are here for."
Ferrari president Luca di Montezemolo has not been shy in expressing his dissatisfaction with the team.
He "tweaked" Alonso's ear last month when the driver sarcastically remarked he would like "someone else's car" for his birthday.
"He is our chairman and he is very passionate about this part of his job, this side of the business," Domenicali said of Di Montezemolo.
"It is normal that he is very pushy with us because we had a really difficult July. It was a sign of attention from him — I read it this way, that's it.
"We know we need to be focused — and he reminded us of that — and that we have to be united to pass this difficult moment."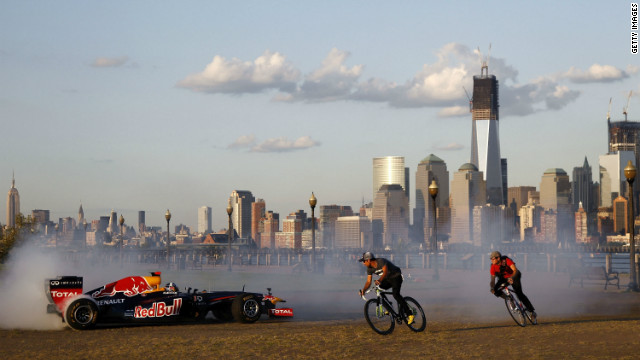 New Jersey was originally scheduled to stage Formula One's inaugural Grand Prix of America in June 2013, and Red Bull took its RB7 car over to the state of New York one year early to test drive the streets.
Former F1 driver David Coulthard was behind the wheel for the 2012 visit, causing a stir as he sped through Liberty State Park.
Last-minutes checks were made before the RB7 sped through the Lincoln Tunnel, which connects Weehawken, New Jersey and Manhattan.
While the Hudson River flowed above, Coulthard tore through the tunnel below at speeds of up to 190 miles per hour.
Coulthard burns rubber, while the Statue of Liberty can be seen poking through the thick cloud of smoke.
The grand prix, which will not be held in 2014 either due to funding problems, was supposed to run through the New Jersey township of Weehawken.
Red Bull in the big city
Going off road
Tunnel vision
The beast below
Lady Liberty
Free-wheeling in Weehawken
HIDE CAPTION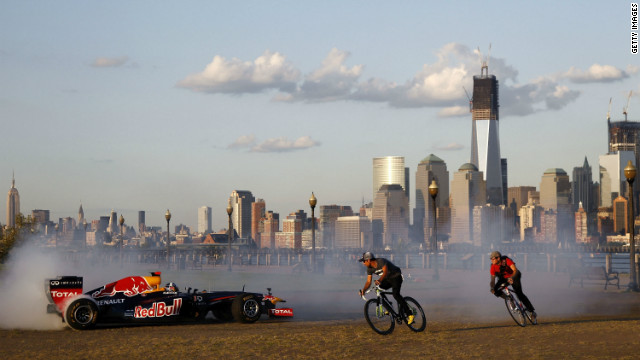 Red Bull Racing takes on New York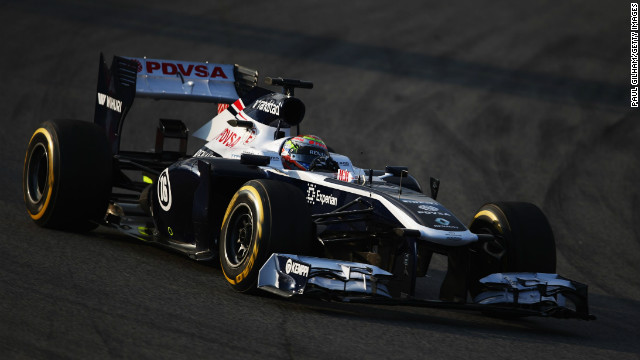 Pastor Maldonado took the new Williams for a spin at Barcelona on February 19 following the launch at Circuit de Catalunya.
The new Infiniti Red Bull Racing RB9 was launched at the Austrian-owned Formula One team's English headquarters in Milton Keynes on February 3.
Mark Webber, left, and triple world champion Sebastian Vettel pose with the Red Bull they will be driving this year.
Title rivals Ferrari launched the new F138 which they hope will power Fernando Alonso to glory in 2013.
British team McLaren unveiled its car on January 31. New driver Sergio Perez (right) poses with 2009 world champion Jenson Button and the new MP4-28.
Former McLaren star Lewis Hamilton, left, and new teammate Nico Rosberg pose with the new Mercedes W04 on February 4.
Sauber's new C32 was launched in Switzerland on February 2. It will be driven by Perez's replacement Esteban Gutierrez and Nico Hulkenberg, who left Force India in 2012.
Force India's Paul Di Resta with the new VJM06 which was launched on February 1 at Silverstone. His new teammate had yet to be named.
Charles Pic and Dutch rookie Giedo van der Garde launched Caterham's new CT03 car on the first day of preseason testing at Circuito de Jerez on February 5.
Romain Grosjean was third-fastest on the opening day in Jerez for Lotus, which was the first team to launch its new car — the E21 — on January 28.
F1 teams unveil 2013 cars
F1 teams unveil 2013 cars
F1 teams unveil 2013 cars
F1 teams unveil 2013 cars
F1 teams unveil 2013 cars
F1 teams unveil 2013 cars
F1 teams unveil 2013 cars
F1 teams unveil 2013 cars
F1 teams unveil 2013 cars
F1 teams unveil 2013 cars
HIDE CAPTION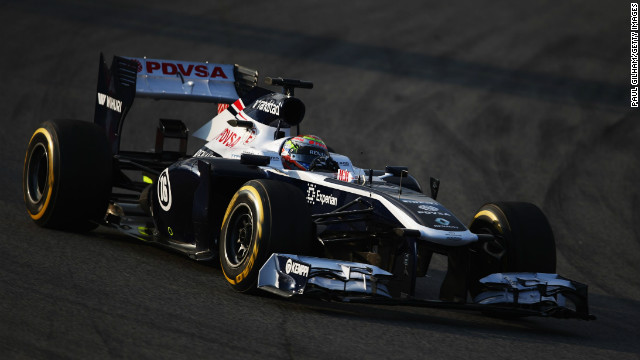 F1 teams unveil 2013 cars
Read: Lotus chief — "Raikkonen wants to stay"
Domenicali was also coy on rumors Lotus' Kimi Raikkonen could be in line for a return to the team he won the world championship with in 2007 — Ferrari's last drivers' title.
"Kimi is a very fast driver and everybody knows how I rate him. But if I make a comment now it will be taken as a direct answer.
"As I said, there is no rush and we will make the right decision in the right moment."
Meanwhile David Ward has announced he intends to stand in the FIA's presidential elections later this year.
Ward has resigned from his post as director general of world motorsport's governing body's charitable foundation to run for the post currently held by former Ferrari chief Jean Todt.
"After much careful thought I have decided to stand," Ward said in a statement. "The election period begins in September and it will be necessary for me to approach FIA members to secure nominations.
"In these circumstances I think that the correct course of action is to resign.
"Election processes inevitably involve robust and lively debate, and whilst the foundation is independent and there is no legal requirement for me to resign, I believe that it is in the best interests of the charity that I stand down now."
Frenchman Todt, who has been president of the FIA since 2009, has yet to announce whether or not he intends to run for reelection.

Follow this link:
F1: Ferrari-Alonso rift denied
The post F1: Ferrari-Alonso rift denied appeared first on Arne Ruhnau News.
via Arne Ruhnau News http://arneruhnau.com/f1-ferrari-alonso-rift-denied/